Vision
At St Botolph's, our vision is to develop successful learners who have the qualities and attributes they need to manage their lives, fulfil their academic potential, and to thrive as individuals and members of society, both now and in the future. PSHE and RSE education is integral to a planned programme of learning which helps our children to flourish, make good relationships and leave our school as responsible, happy citizens fully prepared for future success in their next steps.
What does it look like in our academy?
PSHE and RSHE education is a subject through which pupils develop the knowledge, skills and attributes they need to keep themselves healthy, safe and prepared for life. At St Botolph's we cover 6 PSHE topics over the year. These are:
New beginnings

Getting on and falling out

Going for goals

Good to be me

Relationships

Changes.
We take part in many different themed days throughout the year. These include but are not limited to:
Hello Yellow Day

Anti-Bullying Week

PANTS Day
Relationships, Sex and Health Education
From September 2020, it is a mandatory National requirement to teach relationship and health education within all schools. This requirement was introduced to ensure that our children are healthy, happy, safe and able to manage the challenges and opportunities unique to the 21st Century. Relationships and Health Education equips your child with the knowledge to make informed decisions with regards to their own wellbeing, health and relationships as well as preparing them for a successful adult life. Our academy has the flexibility to deliver the content of this government requirement in a way that is developmentally appropriate and sensitive to the needs and religious background of our pupils and our consultation meeting with parents enabled them to see our policy and plans for teaching RSE and agree with them. Please see the links below which take you to our policy and planned schemes of work.
https://www.stbotolphsacademy.co.uk/academy-information/policies
Relationships Education provides the building blocks needed for positive and safe relationships, including family, friends and online.
Health Educations aims to provide the knowledge our pupils need to make good and informed decisions about their own health and wellbeing and know how to ask for help.
Sex Education will continue to be provided based on the needs of the children and our community. This is the only aspect where parents can request that their child is withdrawn from lessons. Guidance on this can be seen in the link below and we are pleased to say that this has not been requested at our academy.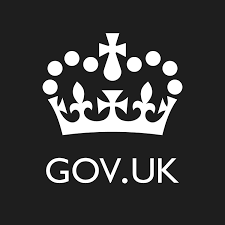 Hello Yellow Day
"This year we celebrated Hello Yellow Day. All children wore an item of yellow clothing to school to promote the mental health and well being for children and young people. The whole school took part in lots of different Hello Yellow Day activities and we raised £164 for the Young Minds charity."