Children in Need
Children in Need
5 November 2020 (by Emma Fisher (Emma))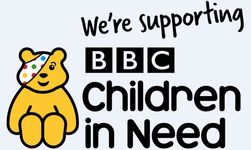 Children in Need
On Friday 13th November we will be holding our annual Children in Need day.
All children will be taking part in a range of physical activities and can come to school in non uniform to raise funds for such an important charity- perhaps this year more than ever!
If children already have any Children in Need clothing they can of course wear them however, given the current circumstances, please do not specifically go out and buy these, non-uniform is absolutely fine
<img height="16" width="16" alt="